Please note that sending an email with your question(s) is the best way to connect. You can also call our offices at The Lair during our normal business hours. We are happy to answer any inquiries / questions that you may have.

We Are Hiring!

We are looking for Sports Administrators and Coaches for Basketball and Volleyball at both of our locations, The Lair Courts in Renton, and the Fieldhouse in Auburn.  Please visit our Employment page for complete information and how to apply.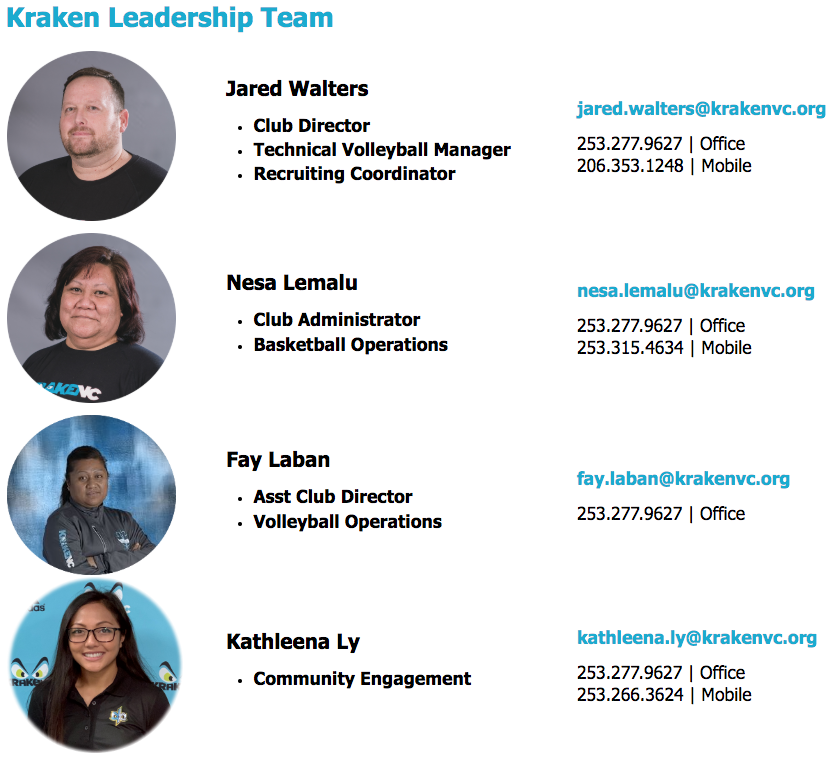 Basketball Tryout Inquiries
253.277.9627 | Jared Walters & Fay Laban
206.255.5778 | Kelly Dixon
Senior Basketball Coaches
Our Locations
For complete details on our competition and training centers, please visit click on the location names below. We have 11 full-size basketball courts between our 2 locations. Both locations have court & party rental space, and have the ability to host large scale events. 
Location 1 & Mailing Address


Location 2 - Opening December 2019
1101 Outlet Collection Way